Teacher's Resources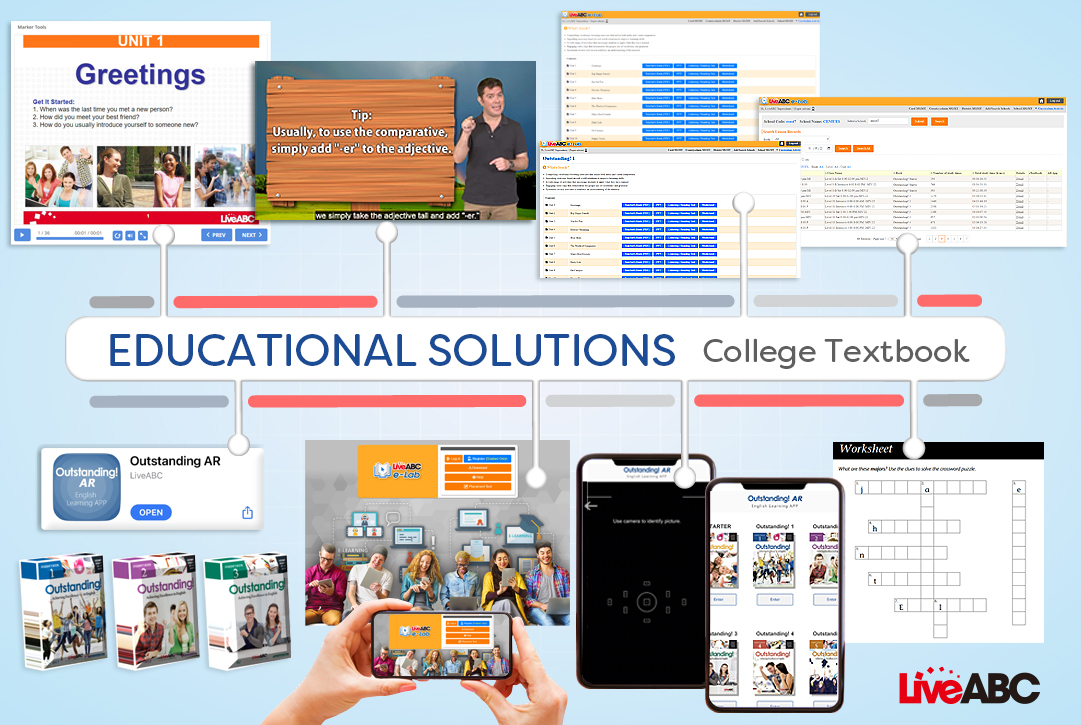 Teacher's Resources
Live ABC provides a range of teaching material and components. Teacher's can use different tools to engage students in the learning process during class.
Provides learning strategies, grammatical analysis, extended sentence patterns, phrases, supplementary vocabulary, and extra information.
CD/DVD –ROM /Audio and MP3 discs:
It contains hours of listening practices with the student's book and workbook. The teacher can either play them in class or assign student's listening homework.
Teacher's Preparation PPT :
In the form of a briefing PPT file, the teaching content and audio-visual files required by the classroom is integrated to provide teachers with more teaching applications. In addition, the content of listening and writing test questions are designed to provide teachers with quizzes and exams.
The innovative on-line learning platform provides a self-study area to enable students of different levels to improve their English skills. Stores all learning progress so students review at any time and any place. Another set of management area, so that teachers can easily supplement the teaching materials and really master the progress of students.
The cutting-edge AR (Augmented Reality) app. When the students use their mobile devices to scan the target images on their book, conversation videos and audios will pop up and play.